catholic CHAPLAINCY, EDINBURGH
The Catholic Students' Union, or the CSU, is an Edinburgh University student society but is open to students from all four universities in Edinburgh (University of Edinburgh, Napier University, Queen Margaret University and Heriot Watt University). We are part of the life of St Albert's Catholic Chaplaincy which is run by the Order of Preachers (commonly known as the Dominicans). We organise various events during the week, help run student Mass on Sundays and host three black tie events in the academic year. You can also find a variety of activities to be a part of, such as the Young Women's Fellowship, the Frassati Fraternity, the Sunday Choir, the Faith & Reason Group and our monthly Postgraduate Social.
​
This semester CSU membership is free! Sign up to opt-in for our weekly mailer and be added into our Members only Facebook group to keep up to date about what events we have planned for this academic year!
Unfortunately, the CSU offering of events has changed and the common room at 23 George Square is closed. Bare with us as we navigate through this unusual time. We are still actively and creatively coming up with event ideas to continue building up community and fellowship!
If you have any suggestions on what we can offer (within the Scottish Government guidelines) we would love to hear from you! Message us and share any ideas or suggestions!
​
Do join us for Holy Mass:
Weekday Masses 5.15pm (Mon-Fri) 12noon (Sat) at St Albert's Chapel
Sunday Student Mass 7.15pm at St Albert's Chapel
St Albert's
Catholic
Chaplaincy
Edinburgh
Network
Once you leave Edinburgh, you also move away from the active and faith-filled social life of St Albert's Catholic Chaplaincy. This is why we want to help you keep connections from your time in Edinburgh, and to re-connect with others with whom you may have lost touch. We also want to help you to meet new people who have had their own experience of the CSU and the Chaplaincy over the various years since we began.
Sundays 7.15pm at St Albert's Chapel
23 George Square Lane, Edinburgh EH8 9LD
We bring Faith and Action together!
Whilst we are going virtual, we are still creatively and safely thinking up events to build community, foster fellowship and finding ways to keep praying together.
Keep our website bookmarked
as we will frequently update it with latest news & events for Semester 2.
​
in the meantime Keep safe, stay healthy & remain faithful!
​
Holy Mass resumes and so does our dedicated Sunday Student Mass
(final two for this academic year).
7.15pm back in St Albert's Chapel,
23 George Square Lane, EH8 9LD.
Holy Mass has resumed and the Chapel of St Albert the Great has resumed their daily 5.15pm Mass and 12noon Saturday Mass. It is still limited 16 seats.
Due to the changing situation it is best
to follow our social media platforms to keep up to date on any Mass changes and events.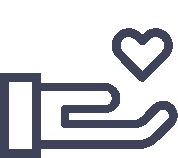 "A new commandment I give to you, that you love one another; even as I have loved you, that you also love one another. By this all will know that you are my disciples, if you have love for one another."