Welcome to the
Catholic Students' Union
The Catholic Students' Union is an affiliated University of Edinburgh student society, which restricts participation to mainly University students. However, we are also associated with the Catholic parish of St Albert's Catholic Chaplaincy. It too is a vibrant and lively community which ministers to the students & staff of the university, but also other members of the public who live in Edinburgh and the surrounding area.
​
We host the only Mass in Edinburgh dedicated to University students every Sunday (during the semester) at 7:15pm. So come and join us for the most important event of our week! Why not also stay for our after Mass event to meet other students.
​
As an official Edinburgh University student society, most of our members are University of Edinburgh students. But we also can accept students from Napier University, Queen Margaret University, and Heriot Watt University.
The CSU has an annually elected student committee, currently comprising Laura (President), Krzysztof (Secretary), Marie-Liesse (Treasurer), and general committee members: Sofia (Publicity), Anthony, Chiara, Dom, Liv, Lovro and Nhyira.
The committee is supported by the Chaplaincy team: Fr Dermot OP, Fr Samuel OP, and Lilian.
Our main role is to support students and staff. We offer assistance not only to support growth in Faith, but also with any challenges or difficulties students may face academically or personally. The Chaplaincy team can be contacted directly via their emails.
​
If you are seeking confession, or are interested in becoming Catholic contact Fr Dermot or Fr Samuel.
our chaplains:
Lilian Lee
Student membership is £5 and when you register we will add you to our weekly e-mail mailers and dedicated members only groups and chats which will contain the various links to our online events - see our Groups and our Events.
​
We usually love having former students and staff come and visit, however at the moment our Chaplaincy isn't operating on its usual timetable! So we invite you to keep in touch with us via the St Albert's Catholic Chaplaincy Network.
The chapel of St Albert's Catholic Chaplaincy is open to the public during Masses. The Mon-Fri 5.15pm, Sat 12noon & Sun 9am masses are streamed live via the parish website here: St Albert's Catholic Chaplaincy.
​
Weekday Masses are at: Sunday Mass:
Mon-Fri 1.15pm (semester time only) & 5.15pm Parish Mass 9am, 10.30am, & 12noon.
Sat 12 noon Student Mass 7.15pm (semester time only)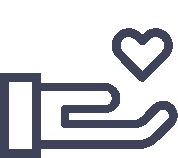 "A new commandment I give to you, that you love one another; even as I have loved you, that you also love one another. By this all will know that you are my disciples, if you have love for one another."