The CSU is a vibrant and international student community, and we have an event on almost everyday! So if you are new to discovering who we are, do drop by and join us to either meet fellow students or to have a chat with any of our Chaplains!
Every Sunday during the Semester.
​
7.45pm St Columba's Church
The CSU committee will be around on Sundays after Mass to meet in small groups for some chat!
This is currently not available but will hopefully resume at some point in the semester!
We plan on offering weekly adoration prayers and this will be confirmed at some point in the semester.
Monday to Friday 5.15pm
Saturday 12 noon
​
Booking necessary (16 spaces only) or streamed online via St Albert's Chaplaincy Facebook Page
We plan on offering a larger adoration prayer monthly and this will be confirmed at some point in the semester.
Virtual Midweek Meal with weekly cooking or baking challenges to get us becoming Masterchef's or Masterbakers!
​
Wednesdays at 7:30pm
A series of talks that get us thinking about ways in which science and religion can inform and even support one another.
​
Thursdays at 7.30pm
We may not be able to go anywhere but we will be planning an online alternative!
​
We will keep you posted!
We hope to return to Craig Lodge in the Spring but this would depend on how the situation is at that time.
​
We will keep you posted!
Don't miss our coming events:
Complementing our regular events, we also host special events to mark certain occasions! Scotland loves a party, so we at the CSU mark two important Scottish celebrations namely St Andrew's Night and Burns' Night! We also celebrate various international events such as Thanksgiving and Chinese New Year and to end the academic year, we host our May Ball.
St Andrew's Night
St Andrew's Night
WELCOME WEEK 2020:
Our Welcome Week is going virtual this year. It may be different this year yet there is still a lot of events to participate in!
our csu events calendar:
Keep up to date with our Events Calendar to make sure you know what is going on!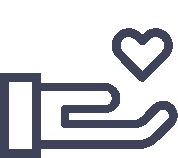 "A new commandment I give to you, that you love one another; even as I have loved you, that you also love one another. By this all will know that you are my disciples, if you have love for one another."