Photo Scavenger Hunt
Solves riddles to get from one destination to another and take a selfie at the spot!
Time & Location
19 Sept 2020, 09:00 – 16:00 BST
Edinburgh, Edinburgh, UK
About the Event
There's no better way to explore your city than by a scavenger hunt! At 9am this Saturday morning we will be releasing a set of locations around Edinburgh. Get your walking boots on and take some selfies at as many as you can find! Then at 4pm we will meet up (on Zoom) and see if anyone managed to get them all!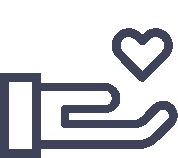 "A new commandment I give to you, that you love one another; even as I have loved you, that you also love one another. By this all will know that you are my disciples, if you have love for one another."