Despite the current Covid-19 restrictions, most of our ministries are currently still active!
​
We have a variety of sub-groups ranging from the very active CSU Committee, an elected team of students who plan & organise all the yearly events, to fellowship ministries such as the Young Women's Fellowship and the Frassati Fraternity (Young Men's group). We typically also have our Postgraduate Socials, Choir Ministry and Praise & Worship Ministry, we hope to resume these groups but it may be a more simplified.
Keep referring to our events page to keep posted on what we are organising throughout the semester.
Join the team that makes the Catholic Students' Union happen! When you join the committee, you not only get a chance to share your gifts and talents, but build life long friendships and create a welcoming community.
Our Annual General Meeting (AGM) takes place in March in Semester 2 of the academic year. This is when we elect our new CSU committee.
​
If you are thinking about getting more involved, why not speak to a current committee member to learn more?
There are ways to help serve at Mass here at St Albert's Catholic Chaplaincy. This readers ensure that everyone is able to hear the Word of God.
If you feel called to share in this ministry, talk the parish priest (Fr Dermot) and he will provide further guidance.
Congregational singing can resume now, so if you feel called to share your gift of voice with us, do sign u for the Choir ministry!
All enthusiastic singers are invited to join- no experience necessary! If you are a musician we need you!
We hope to resume this ministry soon and welcome all singers and musicians, who have a heart for Praise & Worship to come join this ministry!
young women's Fellowship

(YWF)
Young Women's Fellowship - YWF provides a safe space for women to share their faith with one another, journey further with God and deepen friendships. We meet in small groups (5x per semester) facilitated by our lay chaplain, Lilian.
We will be offering hopefully in-person small group discussions this semester with a chance to explore the natural surrounds of Edinburgh.
There is a chance to join at the start of each semester.
The Frassatti Fraternity is our Young Men's group that meets regularly to grow in holiness through prayer, fellowship and service.
​
Under the patronage of Blessed Pier Giorgio Frassati, whose steadfast faith fostered a deep spiritual life which he never hesitated to share with his friends.
​
For more information contact Fr Samuel.
We recognise that being a postgrad can have different challenges to being an undergrad, so many of our postgrads really appreciate this social and supportive network just for them!
We hope to plan a few in-person events group meetups, it may be slightly different this year but we can hope to always have plenty of lively and convivial discussions!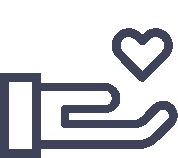 "A new commandment I give to you, that you love one another; even as I have loved you, that you also love one another. By this all will know that you are my disciples, if you have love for one another."